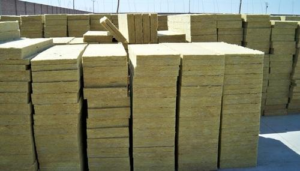 Thermal Insulation Slab
| | |
| --- | --- |
| Brand | Polybond |
| Thickness | 25mm to 100mm |
| Color | Yellow |
| Material | Mineralwool |
| Density | 40 kg/m3 to 150 kg/m3 |
| Temprature | 750 deg C |
| Minimum Order Quantity | 100 Square Meter |
Product Description

Polybond's Mineralwool Resin Bonded Slabs provide the best combination of thermal insulation, fire protection and sound absorption properties conforming to standards IS: 8183:93, ASTM C 612 and BS-3958B-5.
Mineralwool slab is made of fine fibers spun from selected rocks melted at high temperature and bonded with a thermosetting resin. The uniform distribution, the fine diameter, fiber lay pattern and flexibility of fiber are the unique features of 'Polybond' Mineralwool Resin Bonded Slabs. The properties are controlled to form slabs of predetermined density and thickness. These are quite versatile, easy to transport and easy to cut, fit and handle.Standard Availability:
Densities: 40 kg/mᶟ to 150 kg/mᶟ
Size: 1000mm x 500mm
Thicknesses: 25mm to 100mm
Service Temperature : The slabs can withstand temperature up to 750° C.
The slabs can also be used in cold conditions up to -50° C temperature
If you would like to know more or would like us to assist you with your requirements please feel free to Contact us.